These 3 natural drinks for better sleep will have you well rested to take on life's many adventures.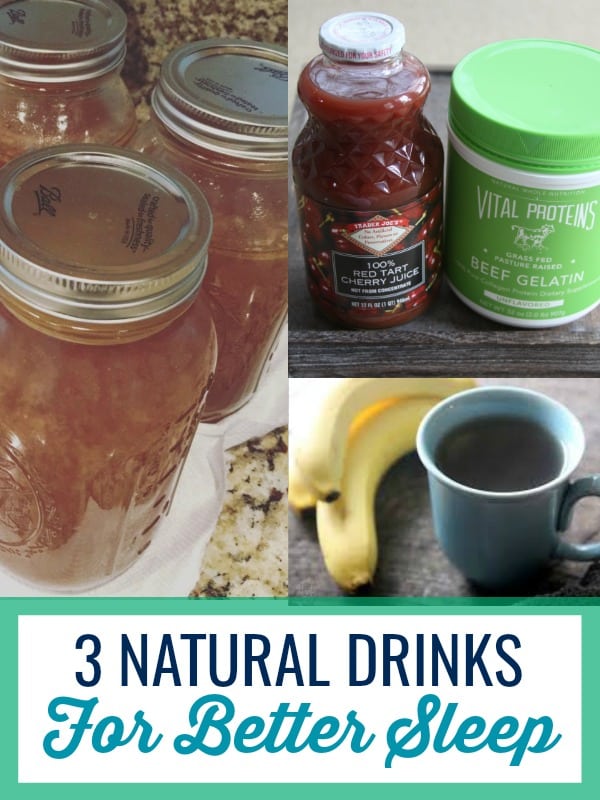 This post is definitely not to lecture you on the benefits that sleep has for a better quality life. I know that ALL of you know this. Good quality sleep these days is easier said than done and there are MANY obvious and uncommon reasons why you cant get the good stuff including:
There are also many things you can do to help you get into a deeper more restful sleep at night besides correcting those above. Here are 3 natural drinks for better sleep.
3 Natural Drinks for Better Sleep
BANANA TEA
Not only is this a thing, but it also is exactly what it sounds like. Literally steeping a banana in hot water and drinking the banana goodness. This helps promote sleep because bananas naturally contain potassium and a good hit of magnesium that helps relax the muscles and nervous system. Add in some cinnamon to help with taste and blood sugar regluation through the night.
TART CHERRY JUICE
This is one of the more common natural sleep remedies in recent years but for good reason!  Drinking tart cherry juice helps promote Melatonin production in the body which is a hormone that is responsible for telling the body when to sleep and wake up. The balancing hormone in this equation (the wake up hormone) is cortisol, so making sure we have those two hormone balanced is KEY. You can drink tart cherry juice as is or check out my recipe for tart cherry gummies using health promoting gelatin.
BONE BROTH
Of course bone broth makes this list! Of its MANY benefits, bone broth has been known to promote sleep because of the high amounts of the amino acid Glycine which helps regulate neurotransmitters in the brain. Another sleep promoting benefit is that it aids and supports regulating liver function which mostly happens at night.
Valerie Skinner is a Whole30 approved personal chef & recipe developer that bridges the gap between healthy eating and busy lives by providing simple healthy meals and recipes for you and your family.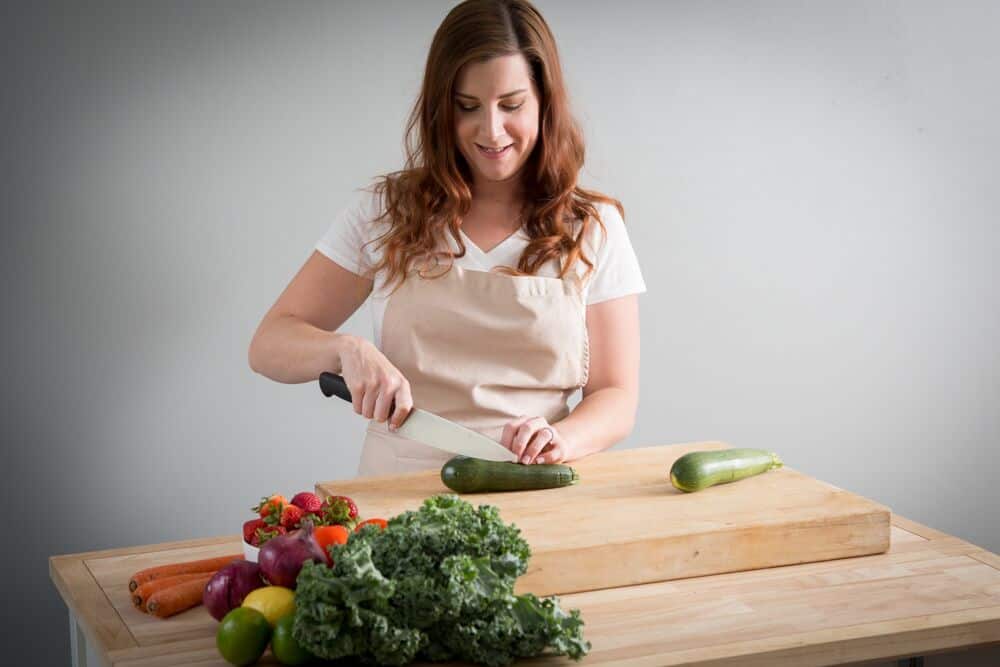 Thyme and JOY is a parnter with the Whole30 Approved program. For more information about the Whole30 reset and Personal chef services in Charleston check out these links:
Follow me on Social Media!