5 ways to beat bloat on Thanksgiving Day will arm you with tips to make your dinner as comfortable as possible. 

Unless you're Betty Draper, you have decided to actually EAT on Thanksgiving day. A holiday centered around food is of course not an excuse to binge or promote unhealthy eating habits but it's safe to say that most of us plan to indulge a bit more than we're used to. I'm not saying you won't be stuffed or feel sleepy, but there ARE some things you can do to ease the bloat and fullness a bit on Thanksgiving Day.  So, here are 5 Ways to Beat Bloat on Thanksgiving Day.
5 Ways to Beat Bloat on Thanksgiving Day
1.) Take some activated charcoal mid day. Activated Charcoal is known to absorb intestinal gasses, impurities and toxins in the gut and move them on through. This helps especially if you plan on eating things you normally don't eat and are likely to create excess gas and bloat.


2.)Don't chug water during your meal! I know this is contrary to the hydration always and forever rule we're taught but drinking a lot of water during a meal will actually dilute your stomach acid and digestive enzymes making your body work harder to digest your food which = bloating, gas, and that inevitable Thanksgiving FATIGUE!
3.) Get some exercise at some point that day. You don't have to turkey trot or crossfit your ass off, but even a walk would be essential to get your blood and lymph system circulating so that it's already moving through toxins and puts you at a somewhat fresh start for a big meal.
4.) Take some digestive enzymes. Even with not choosing to chug water during your Thanksgiving dinner, your body is still going to be putting in some serious WORK. Help it out a bit by taking some digestive enzymes before your meal. This goes for any big or unusual meal in life.


5.) Be kind to yourself. Don't you HATE when people say that to you? (what does it even mean?!) I'm going to say it anyway because life is shorter than we realize and one day of eating fantastic foods around friends and family is such a small piece in time you'll never get back. AKA try and keep the shame and guilt to a minimum.
Check Out: My Most Popular Thanksgiving Recipes
What are some of your tips for feeling your best during the holidays?
Valerie Skinner is a Whole30 approved personal chef & recipe developer that bridges the gap between healthy eating and busy lives by providing simple healthy meals and recipes for you and your family.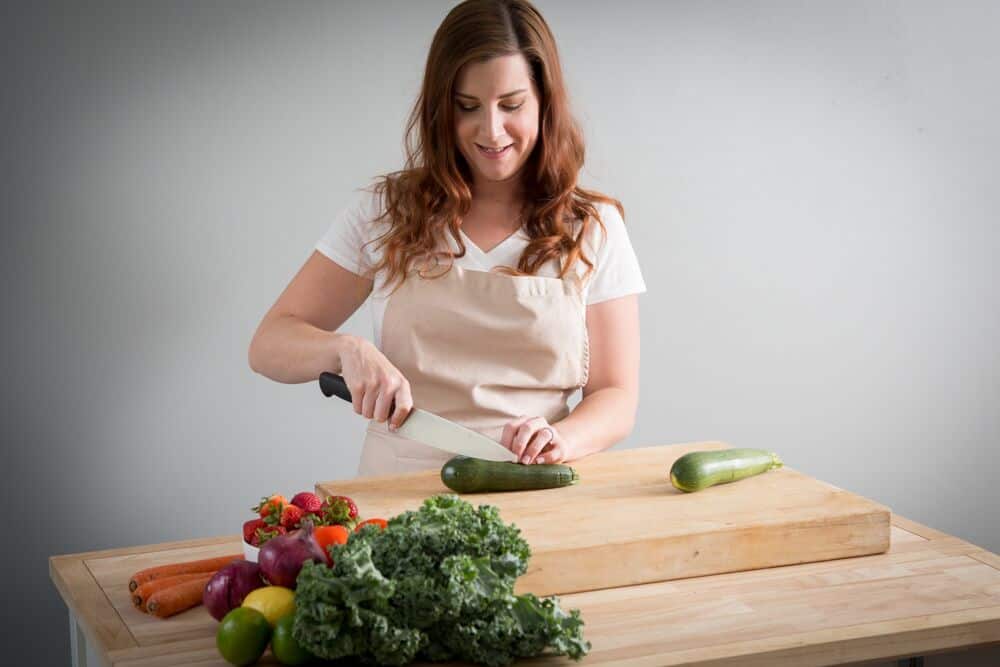 Lets Connect!
Email me: thymeandjoy@gmail.com
Join my community on Facebook
See what I'm pinning on Pinterest