Ep 19: Megan Sherer's Food Story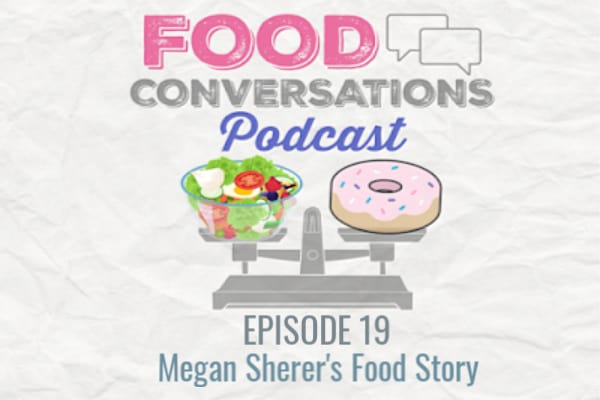 In Ep 19: Megan Sherer's Food Story, we talk to Megan, who lives Venice, California, and spends most of her time pursuing her passions of holistic living and helping others. She graduated from Pepperdine University, and has a background in all things healthy living. In addition to her work as a Holistic Nutritionist, she runs a nonprofit called Be More that is all about girls empowerment and social media literacy.
After seeing the many consequences of suffering from an eating disorder and body dysmorphia in the fitness world, and successfully recovering from all of that, Megan is committed to being an advocate and role model for young girls at the age when they are most susceptible to these types of issues. When she's not out campaigning for Be More or working with her private clients, you can usually find her doing handstands down at the beach in Santa Monica.
Check Out the Be More Campaign
For more information about your hosts and the podcast:
Email us: foodconversationspodcast@gmail.com
http://www.instagram.com/foodconversationspodcast
http://www.facebook.com/foodconversationspodcast