This orange chicken and broccoli stir fry comes together quickly and is great re-heated for leftovers. 
You really can't go wrong with a stir-fry. There is something about putting food in a hot pan, crisping it up and marrying it all together for a great meal.
I am a really big fan of Asian food. Partly because I grew up on American Chinese takeout and mostly because I had access to some AMAZING Asian food while living in Hawaii. The fresh flavors and the umami of it all made you come back for more at any time and I could really appreciate that!
However, the bloating, headaches and general gross feeling caused by the MSG or whatever else can be put in these dishes wasn't making my body happy. Luckily, making Asian food at home like this orange chicken and broccoli stir fry is pretty simple if you have the right flavors.
In this dish, I used The New Primal classic marinade paired with sesame oil and orange. You could sub out the marinade for soy sauce, braggs liquid aminos or coconut aminos as well. Try different meats and vegetables to customize you meal and serve over a bed of greens, rice, potatoes or cauliflower rice.
Check Out: Whole30 Approved Sauces & Marinades
Orange Chicken and Broccoli Stir Fry
Orange Chicken and Broccoli Stir Fry
This orange chicken and broccoli stir fry comes together quickly and is great re-heated for leftovers.  Great for Whole30 and Paleo lifestyles. 
Ingredients
2 tbsp Avocado or  Coconut Oil
1 Red Onion, saute sliced
2 tsp Minced Garlic
1 tbsp Ginger, minced or grated
1.5 lb Chicken breast, diced
1 head Broccoli, cut into medium florets
Juice of 1 orange
2 tbsp of orange zest
2 tbsp sesame oil
1/4 cup TNP Classic marinade or Coconut Aminos
1 tsp Red Chili Flake (optional)
2 tbsp sesame seeds
Instructions
Heat up a large skillet or wok to medium high heat and add oil, garlic, onion, and ginger.

Sauté for 5 minutes or until onions are softened, add chicken and broccoli.

Cook for 10-12 minutes or until chicken is cooked through and starts browning

In a bowl, whisk together orange juice, zest, sesame oil, marinade or coconut aminos, and red pepper flakes.

Pour into pan and combine with chicken and broccoli. Cook for 5 minutes over medium low heat.

Serve hot and garnish with sesame seeds.




Valerie Skinner is a Whole30 approved personal chef & recipe developer that bridges the gap between healthy eating and busy lives by providing simple healthy meals and recipes for you and your family.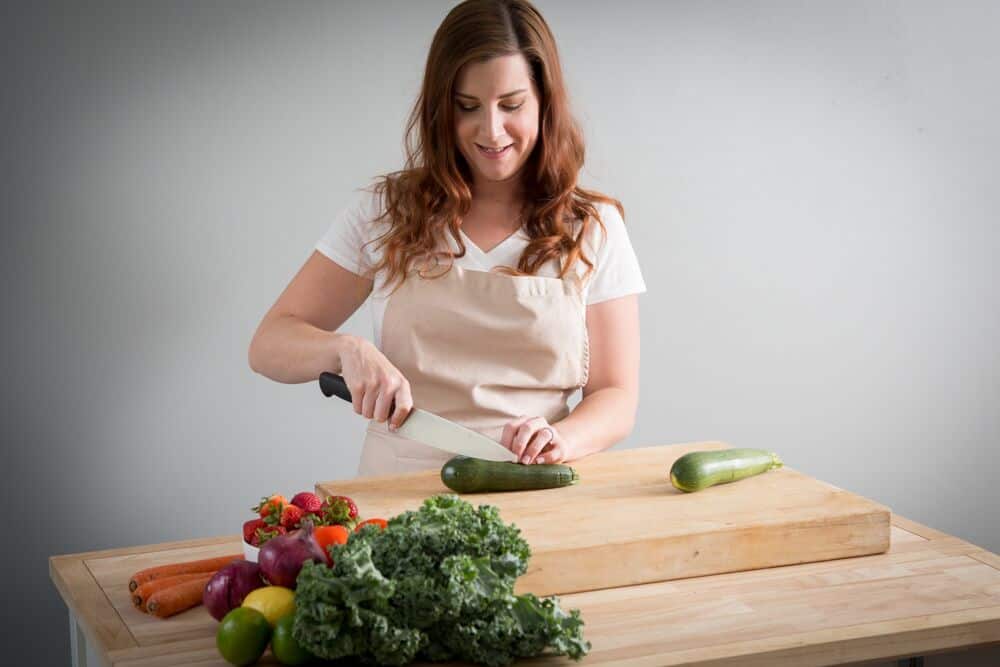 Thyme and JOY is a parnter with the Whole30 Approved program. For more information about the Whole30 reset and Personal chef services in Charleston check out these links:
Follow me on Social Media!