This simple strawberry caprese salad brings in the fresh flavors of warmer weather and can be served at any event!
Truthfully, I was never really a fan of fruit in salads so a Strawberry Caprese Salad was out of the question. I just didn't think that sweet and savory combo went well together. As I get older, my mind changes on a LOT of things about food. Now I am doing things like making my own mayo and putting my own twists on fast food classics that I grew up on.
Back when I lived in Hawaii, there was always plentiful fruit but not always plentiful berries. Since they were heavily imported, the cost of them was insanely high. I am happy to live in an area I can find a better variety of berries and still be able to keep the lights on at Thyme and JOY.
A more refined palate plus the warm weather arriving means it's time to put away the crockpot and start making some refreshing food. Strawberry Caprese Salad is a good way to ease into the fruit and savory salad trend. My guess is that the balsamic vinegar or glaze acts like a good connector as it in itself is also savory and sweet. Pair that with some good quality olive oil, strawberries, basil, fresh mozzarella and some peppery arugula and you've got something delicious AND pretty to bring over to BBQ's and brunches.
Strawberry Caprese Salad
Strawberry Caprese Salad Recipe | Thyme and JOY
Ingredients
1 pint Cherry Tomatoes, halved
8 oz Strawberries, quartered
1 pint Mozzarella Cilligene, halved
.5 oz Fresh Basil, chopped
1/4 cup Olive oil
4 cups Arugula
2 tbsp Balsamic Glaze or Balsamic vinegar
Instructions
Add all ingredients except balsamic glaze into a large bowl and toss until combined.
Drizzle with Balsamic Glaze or balsamic vinegar and serve cold.
Nutrition Information:
Amount Per Serving:
Calories:

0
Total Fat:

0g
Saturated Fat:

0g
Trans Fat:

0g
Cholesterol:

0mg
Sodium:

0mg
Carbohydrates:

0g
Fiber:

0g
Sugar:

0g
Protein:

0g
It is the reader's responsibility to determine the value and quality of any recipe or instructions provided for food preparation and to determine the nutritional value, if any, and safety of the preparation instructions.
Valerie Skinner is a Whole30 approved personal chef & recipe developer that bridges the gap between healthy eating and busy lives by providing simple healthy meals and recipes for you and your family.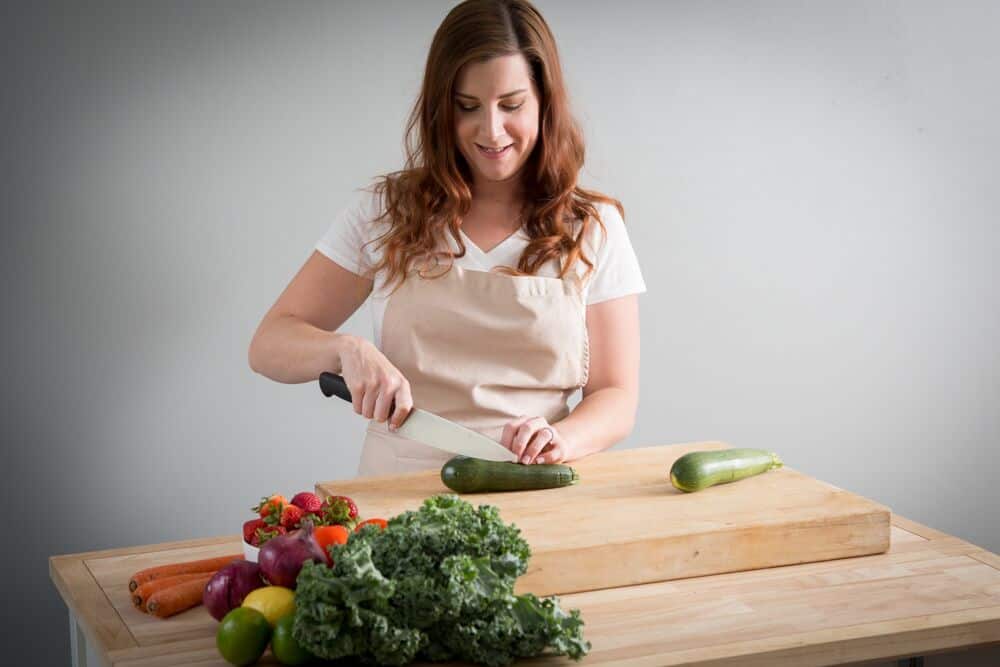 Thyme and JOY is a parnter with the Whole30 Approved program. For more information about the Whole30 reset and Personal chef services in Charleston check out these links:
Follow me on Social Media!