How I can help you gain more time and joy . . .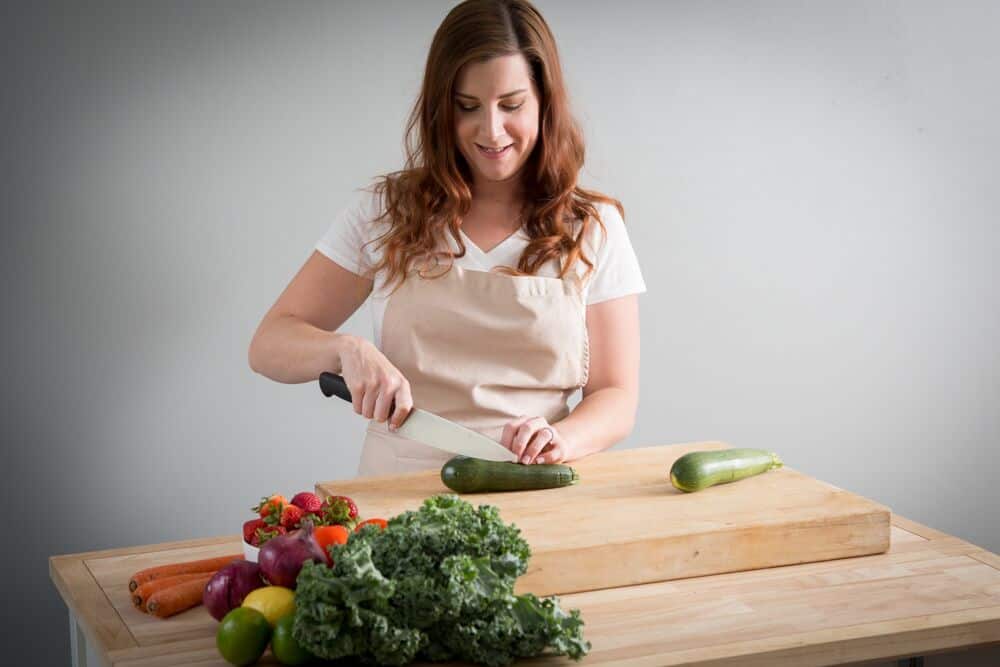 We generally ALL know what we need to do and what to eat to "be healthy" but that is only half the battle! What about the time it takes to plan, prep and cook all healthy meals for you and your family for the week? Even though our bodies operate as they did many years ago, our lifestyles have made a dramatic shift in the MORE MORE MORE direction. Of course this can bring good things like more money and more experiences, but it doesn't always leave room for taking the time to feed us and our families what they need to keep going and doing what they love.
That's where I can help!
As a trained natural foods chef, I can work with you to figure out the needs of your family and figure out a plan that works best for your lifestyle. Then, I will grocery shop for you, come into your home once a week for 3-4 hours and make you some healthy nourishing meals for the week!
With my help and the energy you'll gain from eating better, you'll have plenty more time and joy in your life…
Weekly Meal Prep
Got a busy career? Let me prep some healthy meals for you to grab and go throughout the week!
New Moms
I can stock up your fridge and freezer with ready to go meals for the family as well as cook foods that support a healthy milk supply for mommy and baby.
Athletes
Training for an athletic goal? I can customize your meals to have quality amounts of macro and micro nutrients in order for you to perform at your best.
Food Allergies
Have a gluten, dairy or any other type of food allergy? I am trained to make foods with these important concerns in mind that also taste delicious!
Vegan
I am fully trained to make foods that support a vegan and vegetarian lifestyle that taste delicious and offer plenty of plant based protein and nutrients.
Custom
If you would like to customize how you would like me to help you reach your goals or would like me to cook towards a specific diet, I can help with a custom plan.
Email me at thymeandjoy@gmail.com to set up a phone consult or for any questions or concerns.