These crispy buffalo chicken tenders have a delicious spicy kick from buffalo sauce. They use coconut flour and seasonings and are oven baked. These buffalo chicken tenders are keto, whole30 and paleo.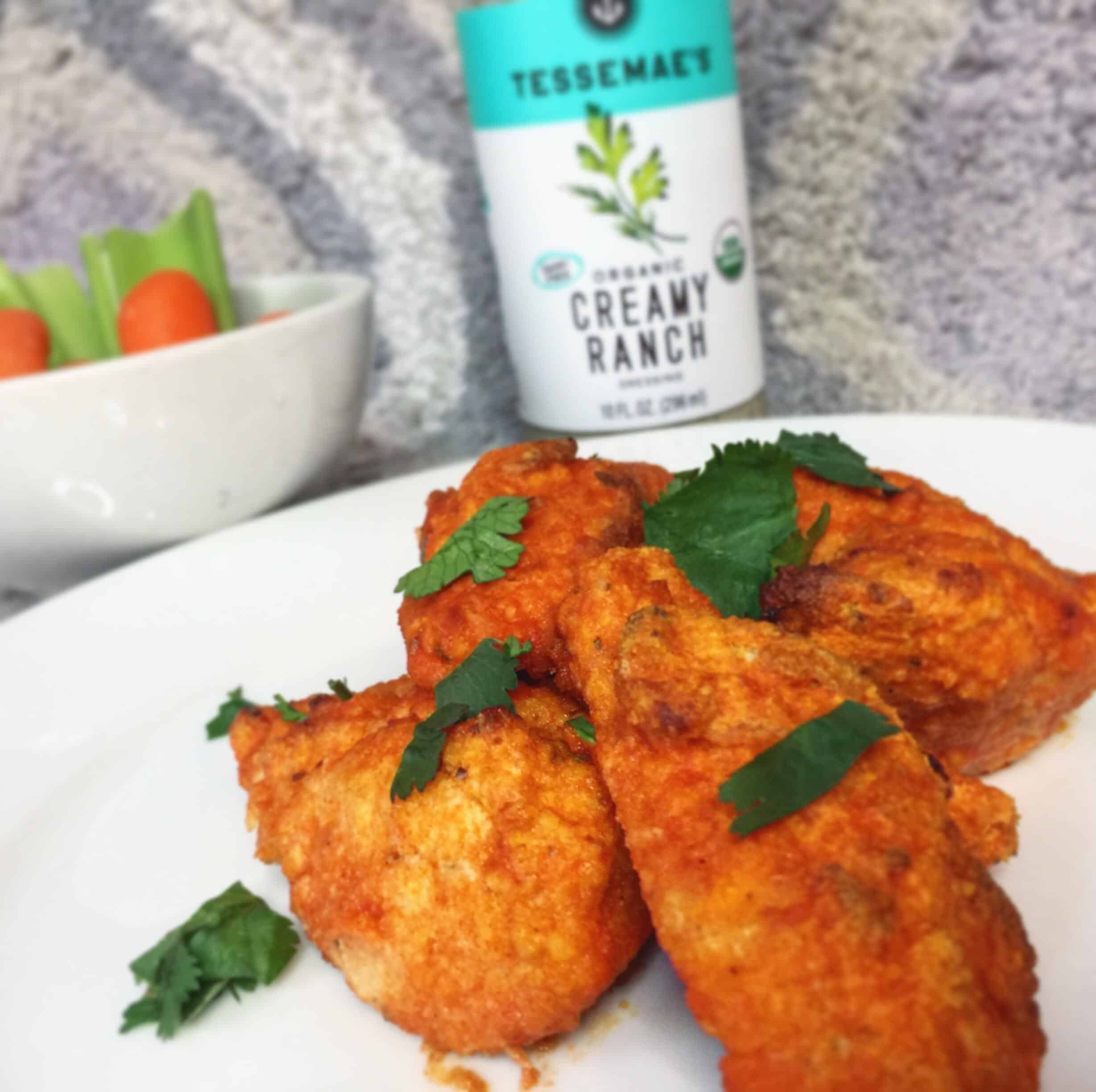 Anyway, these buffalo chicken tenders are nothing original but to me they give me that greasy bar food taste without all the crappy oils and junk which is always a plus for me and my ever-changing dietary needs.
Honestly, I think I would eat them this way even if I wasn't following food guidelines. These buffalo chicken tenders happen to be whole30, paleo and suitable for the keto diet.
How to make Buffalo Chicken Tenders:
Pat dry your chicken, and dip each piece in whisked egg.
Dredge it in the seasoned coconut flour mixture until evenly coated.
Place them in a 400 degree oven for 20 minutes making sure to flip half way through
Toss in buffalo sauce
How to make Air Fryer Buffalo Chicken tenders:
Repeat steps 1-3 above.
In preheated air fryer at 400 degrees, place your breaded chicken strips in the air fryer basket and cook for 20 minutes flipping halfway through
Toss in buffalo sauce
Check Out:
Can I use breadcrumbs or almond flour?
You can use breadcrumbs or almond flour in place of the coconut flour in this recipe. This recipe is made with coconut flour so it stays whole30 compliant, paleo and keto.
Buffalo Chicken Tenders
Buffalo Chicken Tenders
These buffalo chicken tenders are scratch made and will have you looking forward to dinner, lunch or whatever meal you can sneak them into.
Ingredients
4 pieces Boneless Skinless Chicken Breast, cut into tenders
2 Eggs
Breadding
1 tsp Garlic
1 tsp Sea Salt
1/2 tsp Black Pepper
3/4 cup Coconut or Almond Flour
1 pinch Dried Parsley
Buffalo Sauce
Instructions
Chicken Breasts
Preheat oven to 425
Place wire rack atop a baking pan and grease with coconut or compliant oil
Cut the chicken breasts into tender sized pieces
In a bowl, combine flour of choice, salt, pepper, garlic and parsley whisking until combined
In another bowl, beat 2 eggs
Using a fork or tongs, place pieces of chicken one by one into egg mixture, then coat in flour mixture and place on wire rack making sure they are not touching one another
Bake for 20 minutes and flip them over for the remaining 10 minutes or until cooked through completely
DO NOT TURN OVEN OFF YET!
Buffalo Sauce
Add 3/4 cup Buffalo Sauce or Franks Red Hot and 3 tbsp ghee to a small sauce pan and slowly heat until ghee is fully mixed in and incorporated before adding to a bowl
Dip cooked chicken pieces into buffalo sauce until fully coated and then place back on wire rack
Bake for an additional 10 minutes at 425 or broil until crispy
Notes
**coconut flour will produce more of a wet consistency while almond flour will be more crunchy
**for extra heat, coat the tenders in buffalo sauce AGAIN after final bake
**dip in tessemaes ranch dressing for a decadent whole 30 meal
Nutrition Information:
Serving Size:

2 chicken tenders
Amount Per Serving:
Calories:

220
Valerie Skinner is a Whole30 approved personal chef & recipe developer that bridges the gap between healthy eating and busy lives by providing simple healthy meals and recipes for you and your family.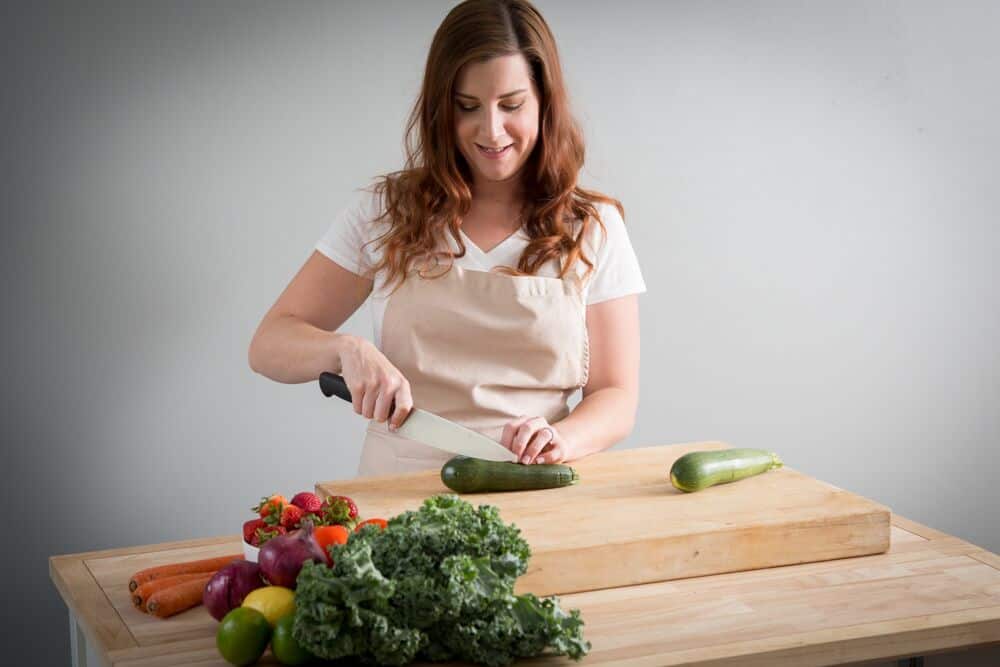 Lets Connect!
Email me: thymeandjoy@gmail.com
Join my community on Facebook
See what I'm pinning on Pinterest