These curry chicken wings use the Instant Pot to make a quick and healthy meal.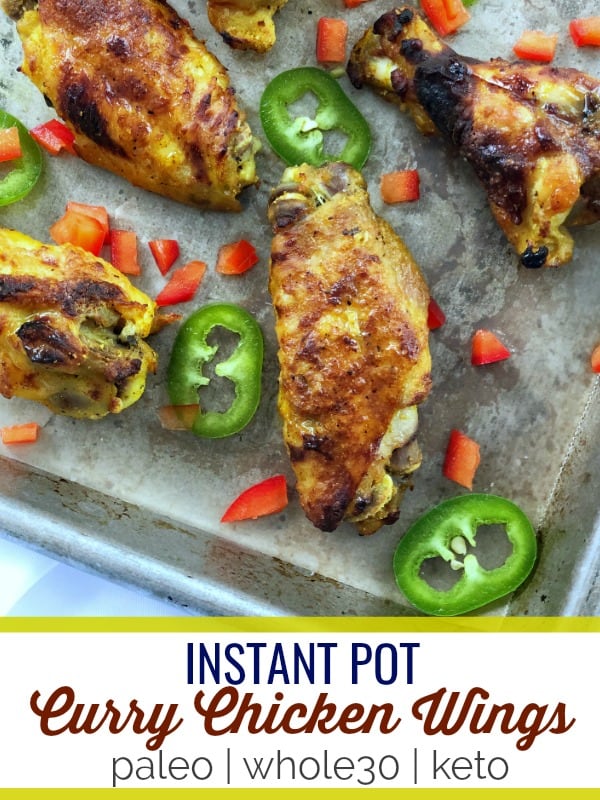 I'm back with another chicken wing recipe, but are you really surprised? If you follow along on my other social media, you know that I am wing obsessed. Something clicked over the last few years and it turns out I am ALWAYS down to eat even curry chicken wings.
Purchasing an Instant Pot only made my obsession grow. I figured out a way to make crispy wings using this magical tool plus a quick broil. Because of this, the flavor combinations are endless. These curry chicken wings are no exception and the beauty is that you can use any flavor curry powder you like!  I opted for the the basic curry powder you can get in most grocery stores as it is basic, light and not spicy at all which is sometimes a nice change from buffalo wings.
But here are some other buffalo game day options:
Curry Chicken Wings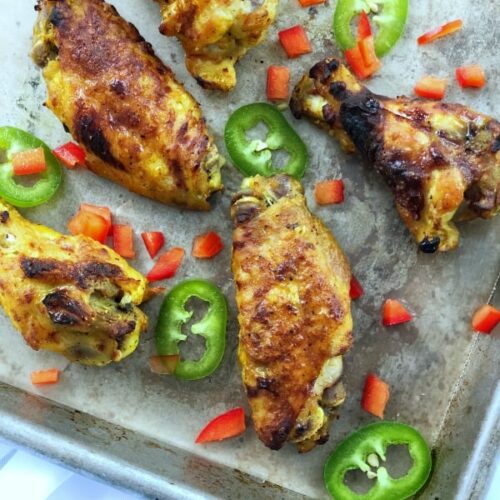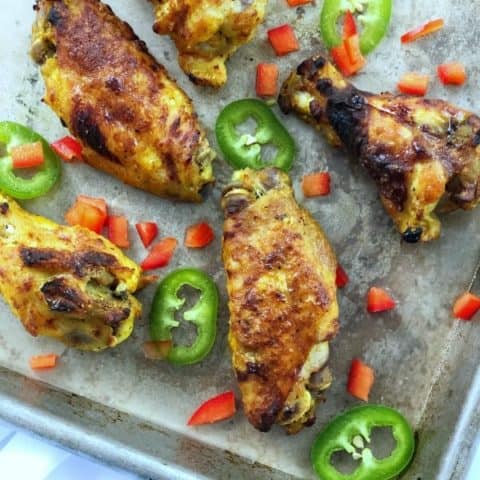 Curry Chicken Wings | Instant Pot Recipe | Paleo, Whole30, Keto
These curry chicken wings use the Instant Pot or slow cooker to make a quick and healthy meal.
Ingredients
3 lbs Chicken Wings (wings and drummettes)
2 tbsp Curry Powder
salt/pepper to taste
Instructions
Place the trivet in your instant pot along with one cup of water
Pat the wings dry with a paper towel and season with salt and pepper
Add wings onto the trivet of the instant pot and cook on high pressure for 5 minutes (cook for 12 minutes if wings frozen)
Remove wings, pat dry once again and place into a large bowl, toss with curry powder until evenly coated.
Place wings on a baking sheet and place under broiler for about 5-8 minutes or until they reach desired crispness.
Notes
SLOW COOKER OPTION: Place seasoned salt and pepper wings on the bottom of a slow cooker with 1 cup water.  Cook 4-6 hours on low.  Continue with steps 4-5
Nutrition Information:
Amount Per Serving:
Calories:

0
Total Fat:

0g
Saturated Fat:

0g
Trans Fat:

0g
Cholesterol:

0mg
Sodium:

0mg
Carbohydrates:

0g
Fiber:

0g
Sugar:

0g
Protein:

0g
Valerie Skinner is a Whole30 approved personal chef & recipe developer that bridges the gap between healthy eating and busy lives by providing simple healthy meals and recipes for you and your family.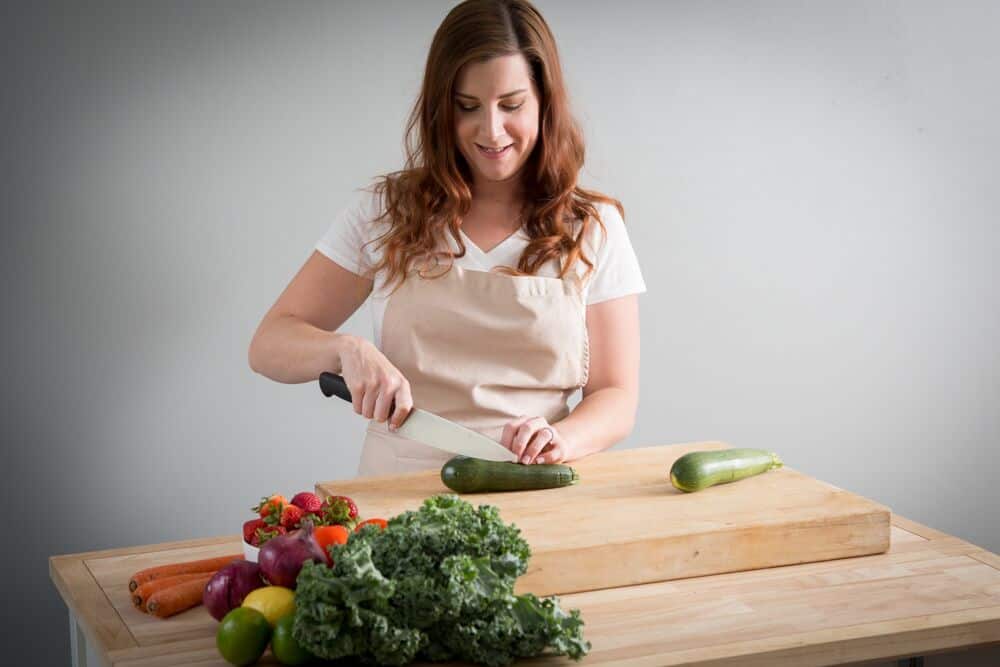 Thyme and JOY is a parnter with the Whole30 Approved program. For more information about the Whole30 reset and Personal chef services in Charleston check out these links:
Follow me on Social Media!